BREAK THE TRADITION AND WORK EFFICIENTLY
MAIN FEATURE
 U-shaped Groove Protection丨Saving and Efficient丨Cutting Neatly
Easy to remove branches and leaves, pruning neatly without procrastination.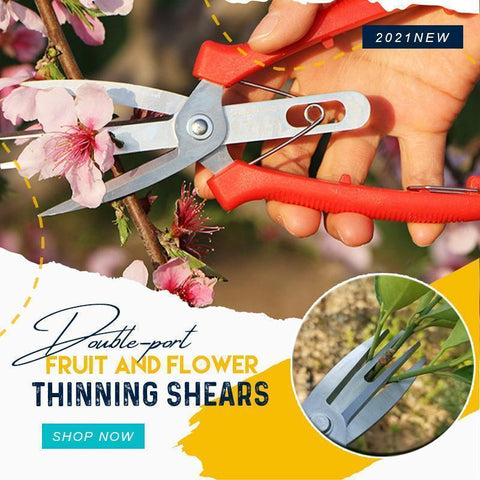 high hardness丨high wear resistance丨rust prevention
Long-lasting sharp and wear-resistant.
The cutting edge of SK5 steel is sharper and easier.
Exquisite design, high hardness, no deformation, anti-blooming embroidery and abrasion resistance.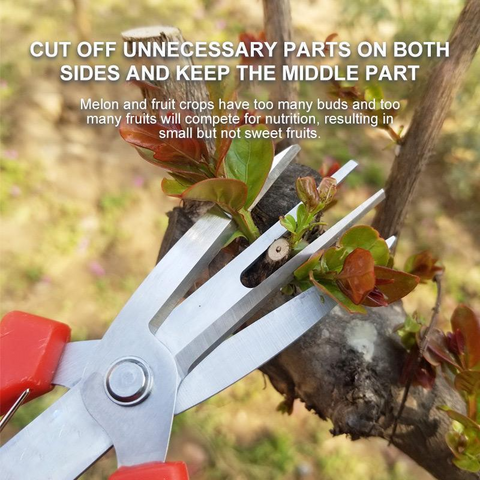 lightweight design丨automatic rebound丨easy to use
 Resilience and effortlessness
Easily meet your various needs for multiple purposes.
process improvement丨using u-shaped groove design
Cut at will without hurting flowers and fruits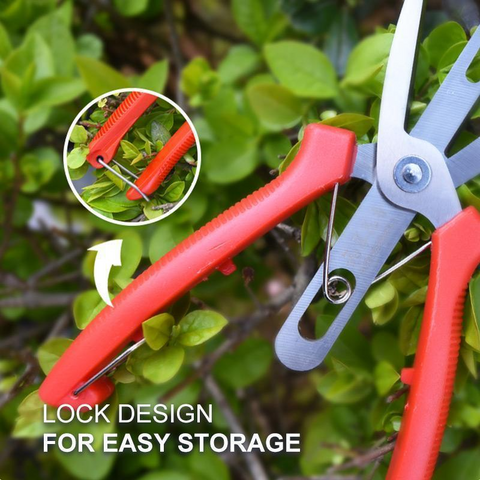 with anti-slip pattern丨fits the palm of the hand丨comfortable Grip
Convenient to carry and does not occupy space
Open the lock when in use, Tighten and put it away when not in use.
SPECIFICATION
Blade Material  :  SK5 carbon steel
Product Use :  Blossom and fruit thinning
Package Include : 1 PC x Shears